30cm x40 cm Laundry Bag / Laundry Nets / Laundry Washing Bags Zipper Clothes
Features:
Fine-looking and exquisite workmanship with special designing and sewing.
Keeping the clothes from scraping, twisting, rubbing and knotting.
Completely clean and tidy.
Applicable to the followings:
Long-sleeve clothes like shirts, sweaters and stockings which are easily deformed.
Clothes like skirts, pants which are easily creased.
Clothes with lace, with thin and tenuous fabric, especially collars and cuffs, which are easily damaged.
Towels and toweling coverlets, woolen blankets and woolen sweaters which are easily sheepfolded.
Instructions:
Better to keep the washing nets 2/3 full.
Better to keep the clothes inside when dewatering.
Better to put some detergents on the dirtiest parts before washing with nets.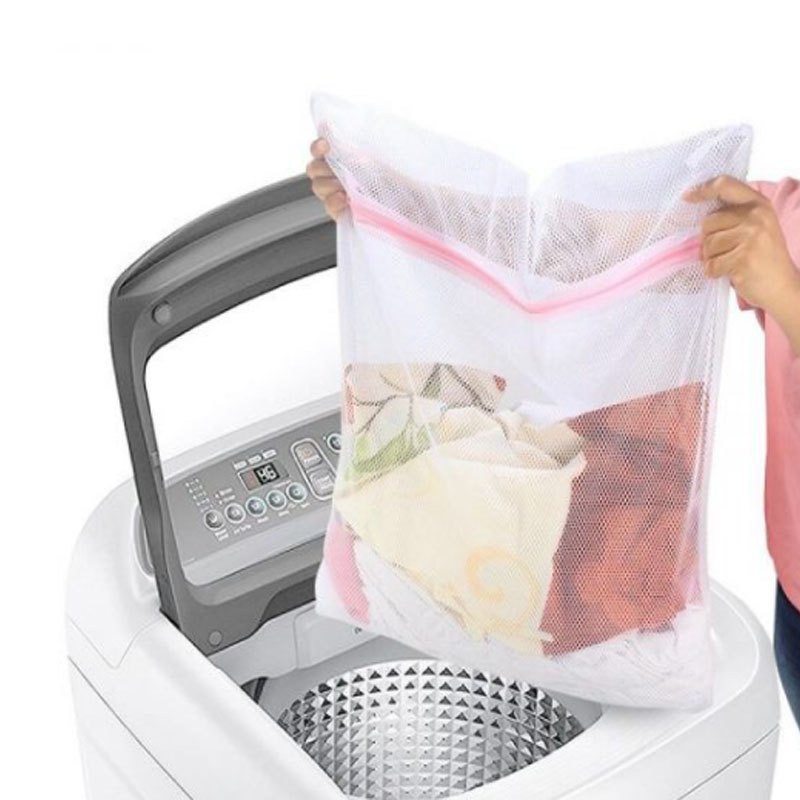 ---