Garden Shears - YELLOW
Product Details:
Colour: YELLOW
Grass shears, hedge trimmer, shrub trimmer or bush trimmer is a gardening tool used for trimming (cutting, pruning) hedges or solitary shrubs (bushes).
Manual hedge trimmers (sometimes also called hedge shears, or hedge clippers) are designed as large scissors or large pruning shears.
They do not need anything to operate and are cheapest/most environmentally friendly.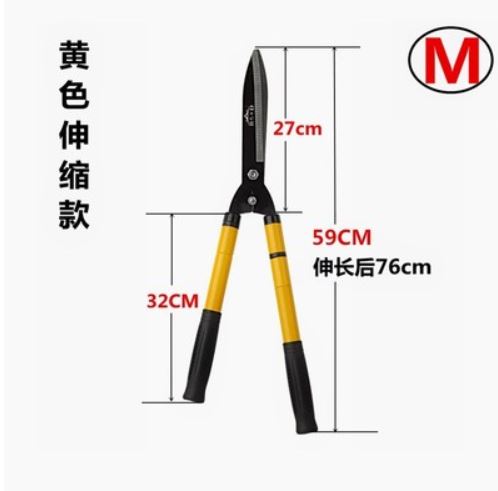 ---