12L Rechargeable Household Smart Automatic Dustbin
Cover open by infrared sensor
Big capacity: 12L
Silence
Eco friendly
Suitable for toilet, kitchen, living room and office use
Removable inner bucket with handle for easy removal of waste, great for your kitchen.
Adopt high technology intelligent chip, infrared ray induction, induction quick, 0.3 second open cover.
Low in energy consumption. Slow reduction mute noise reduction technology. 4. Simply press the Open key, the cover can be opened for a long time, and press the Close key, the system returns to the sensing mode.
The inner bucket is non-toxic and tasteless, provided with a garbage bag hole, which is easy to fix the garbage bag on the inner bucket.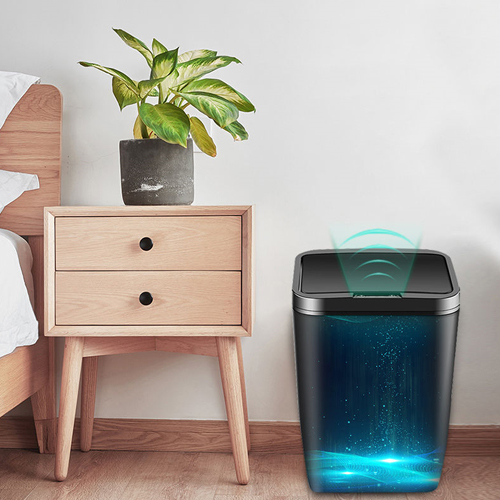 ---