2 Bottles Blue Bubble Toilet Cleaner
Product details
(Lowest Price & Ready Stock) Quick Foaming Toilet Cleaner Magic Bubble Bombs Colour Catcher Blue Bear Green Bear
Product Composition:Citric acid, baking soda, surfactant, complexing agent, reactive oxygen species, pigment
Foaming technology, multi-directional deep cleaning to remove hidden stains, can clean every corner. no irritant, no damage to pipes to meet various needs.
Easy to Use: Just pour the powder into the toilet and flush into the right amount of water and foam immediately, soak for 30 minutes, then gently brush it and rinse it off.
Strong cleaning, dredging, deodorizing, not hurting hands, Magic Foaming Granules, clean hide stains in an all-round way, removes tough stains from limescale and rust.
Wide application to the toilet, floor drain, basin, sink, washing machine, various pipes, floor tiles, walls and other difficult to clean places.
[Colour Cathcer]
1. The new best ever sheets offer the highest level of protection against colour runs.
2. Each anti-transfer sheet is treated with special ingredients that act like a magnet protecting your clothes by trapping loose dye and dirt during the wash
3. Thanks to its unique texture with natural fibers, it maintains its shape during the wash to achieve a stronger absorption of dye particles from the wash water.
Description:
1. Automatic Toilet Bowl Antibacterial Cleaning Tabs Cleaner Deodorizer - Blue.
2. Freshness in Every Rinse.
3. It can be used to clean the dirt of the tank, rim, inner wall, water pipe and other parts of the toiler thoroughly.
4. Effective in killing bacteria and germs of the toilet and sewer pipe, preventing bacteria from toilet and toiler sewer infected alternately.What's in the box:
1 x Bear Blue Liquid Toilet CleaningNOTE:
1. Wash your hand after using the detergent.
2. Keep the detergent far away from the children, pets, and clothes.
3. Do not rub the eye after use. If you accidentally get in the eyes, rinse immediately with plenty of water.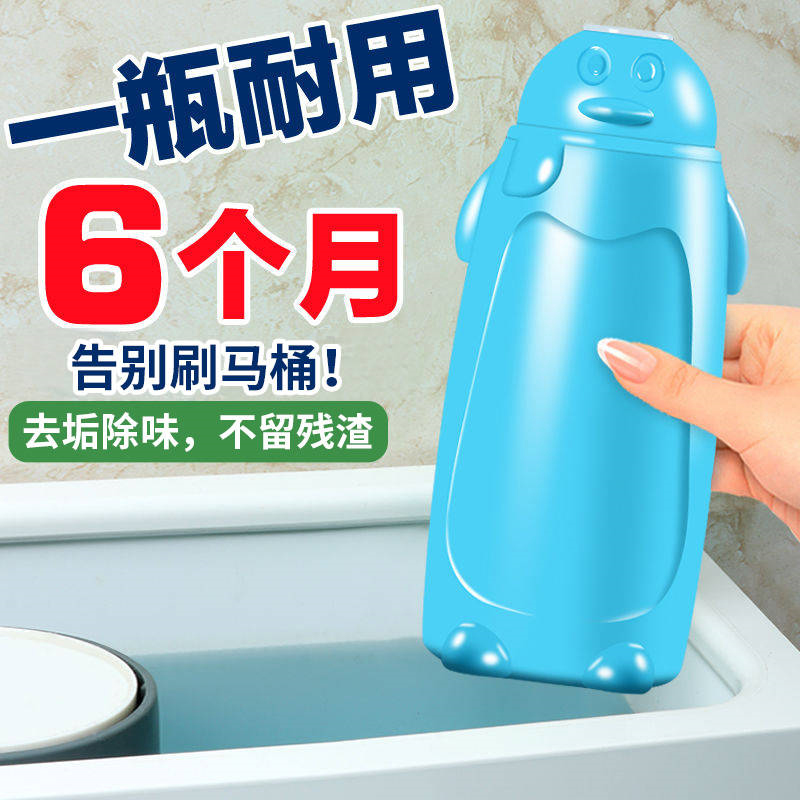 ---