2 Pairs Of U-shaped Wall Hanging Cutting Board Pot Lid Rack
Features:
1. Simple pot lid holder with no holes for easy storage of lids, cutting boards and pots.
2. Upgrade style, It ensures convenient storage.
3. Multifunctional storage rack can store cutting boards, pot lids and pots.
4. U-shaped design, stable placement.
5. Adhesive and nail-free glue are used for fast and easy installation without damaging the wall.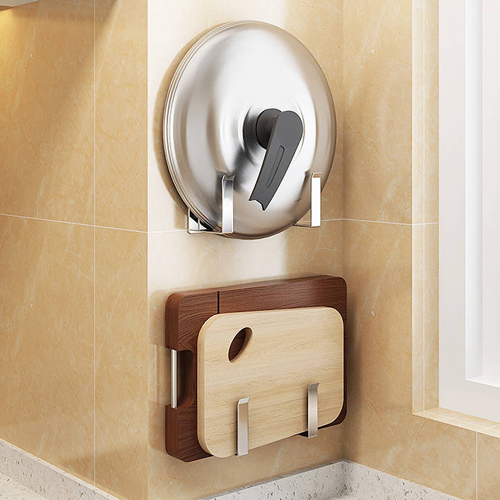 ---