3 Pcs Square Round Heart-shaped Non-stick Cake Mould
Features:
It is used to make cakes, tarts, biscuits and other baked goods. The product is made of high quality stainless iron, solid and durable.
The outer layer is made of high-temperature resistant non-stick coating, which is convenient for cleaning, at the same time, it can reduce the amount of oil and promote healthy life with less oil.
The coating meets FDA food grade standards and is safe and secure.
Product information
Product material: carbon steel + Teflon paint
Product style: Non-stick
Color: dark gray
Packing: color box packaging
Weight: 1015 grams, 135 grams
Product Specifications:
- Diameter: 21*22*6cm
- Diameter: 22*6.5 cm
- Diameter: 24*6.6 cm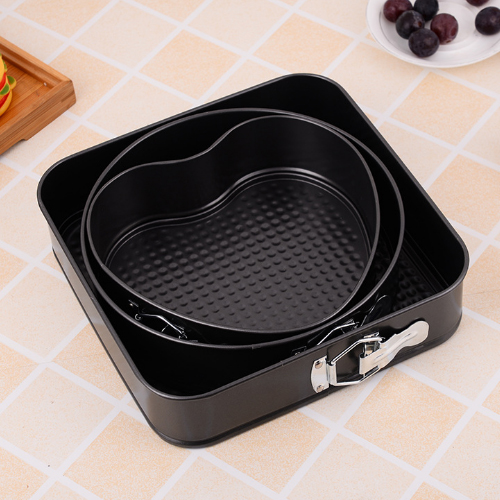 ---