4 In 1 Air Alert Tire Valve Cap
Product details
Material: Stainless steel
Round Style: 2.4PSI
Pressure Range:30psi, 2.0Bar
Fit on any standard size existing tire valve stem
Visually alerts you when the tire pressure is low to help avoid premature tire wear or blowouts from under-inflated tires
Color: As the picture show
3 Colors System Indication: - Green: Tire pressure is normal. - Yellow: Tire pressure is 10% lower than standard. - Red: Tire pressure is 25% lower than standard.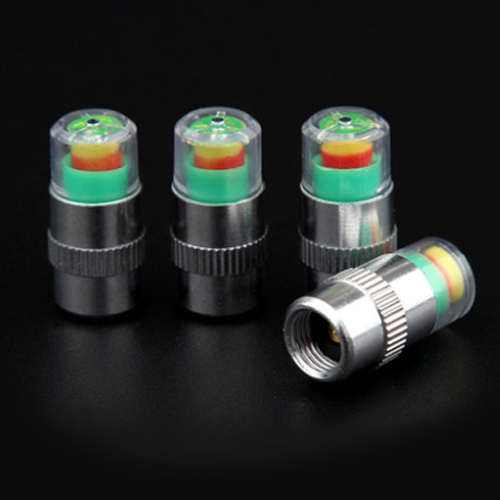 ---