43L Double Stainless Steel UV Disinfecting Household Kitchen Tableware Dish Rack Storage Box
Multi-function
Disinfection racks have the functions of drying, disinfection, sterilization and storage. It is compact, energy saving, healthy and hygienic. This is a good helper for your kitchen.
Hygiene and health
Can quickly dry the residual water on the tableware to avoid secondary pollution of the tableware, hot air circulation drying ultraviolet sterilization to ensure the safety of tableware.
43L Large capacity
Double stainless steel dish rack, can put more tableware, chopsticks, spoons, plates, cups, etc.
High-quality materials
PP plastic protective shell, stainless steel drain frame, pull-type water tank, wear-resistant reinforced shaft, stable, durable and long service life.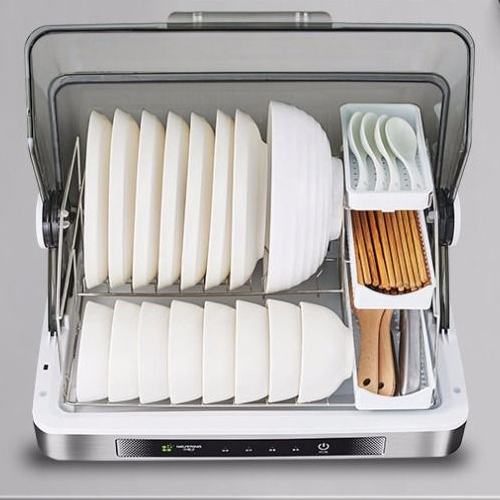 ---