4L Stainless Steel Thickening Sounding Kettle
Product Details:
Product gross weight: 1.035kg
Material: 304 stainless steel
Capacity: 4L
Specifications: full height 26.5cm, pot mouth 12.8cm, pot depth 15.5cm, bottom diameter 16.2cm
Applicable stove: universal
Product Features:
Automatic sounding device
Large diameter water injection is convenient
Streamlined long mouth
Dust cover design
The multi-purpose kettle is suitable for a variety of occasions to meet the needs of your family.

Product Description:
4L large capacity, one pot to 2 thermos capacity, safe stainless steel material, can meet the family's demand for water.
100 °C boiling water sound, equipped with automatic sound equipment, the water is open and sound, reducing safety hazards.
The pot is electropolished and filled with filter holes to intercept impurities and avoid clogging, which is convenient and easy to clean.
The body is finely polished, it is not easy to accumulate, it is easy to clean and the surface is smooth.
The annular energy collecting bottom has a large heating area and uniform heat conduction, and is suitable for liquefied gas.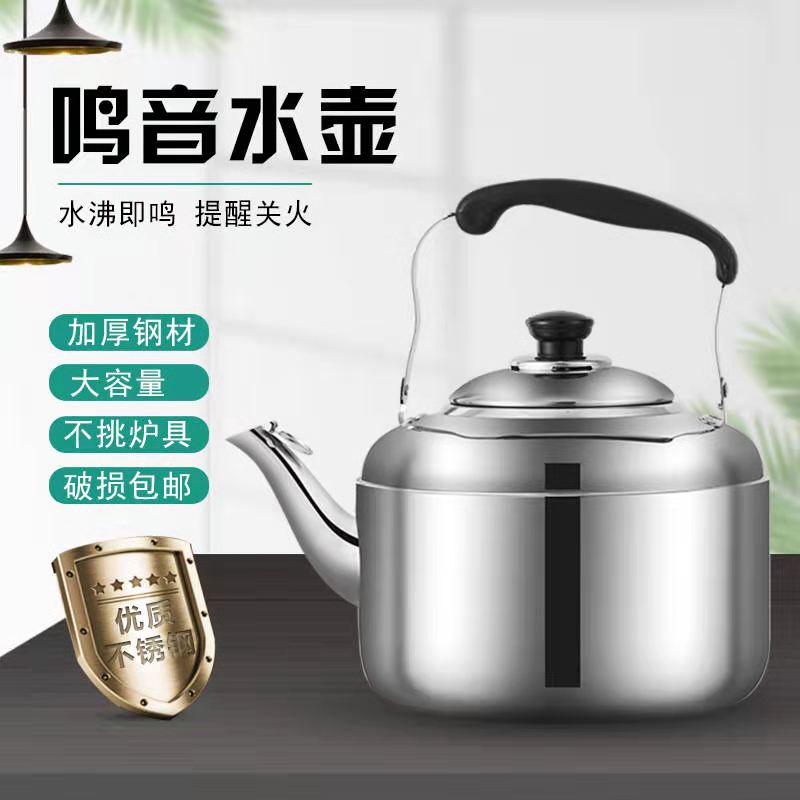 ---