5pcs Silicone Baking Spatula Kit
The solid silicone spatula surface leaves no crevices for bacteria to collect.
With smooth edges and sturdiness.
A one-piece design allows for increased stability and durability.
Silicone spatulas won't rust or discolor.
Rubber spatula can be cleaned in the same way as regular cooking utensils.
Do not use abrasive cleaning pads, as they can scratch the surface of silicone and should be avoided.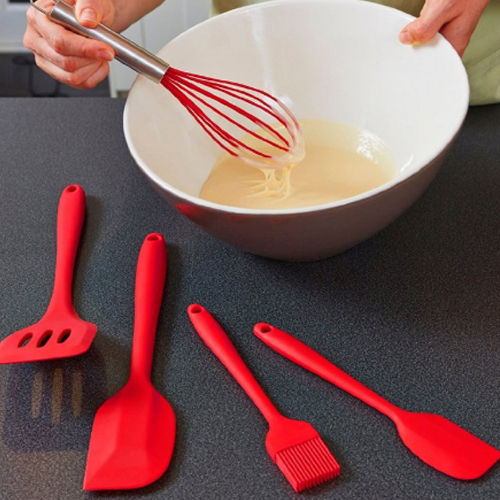 ---