Auto Anti-scratch Spray Type Crystal Plating Liquid Ceramic Coating Car
Product details
Large capacity, one bottle can be used 12 times, is universal for the whole car exterior, all kinds of car paint.
Lotus leaf drive water, anti-fouling and easy to clean: Dust, dirt and other stains are easy to adhere to the paint surface to make the paint surface dirty, with a lotus leaf effect after coating, improve the paint surface self-cleaning and hydrophobicity
Improve hardness and reduce scratches: Sand erosion causes various scratches on the paint surface, forming a protective layer after coating, reducing or avoiding scratches caused by external forces and reducing the degree of damage to the paint.
High temperature resistance, no trace of burning: After exposure to sunlight and ultraviolet radiation, it will cause oxidative fading of the paint. After using this hand-sprayed wax, it can effectively resist the oxidative discoloration caused by high temperature and make the paint brighter.
Forming the coating layer, bright as new: With the use of the car, various substances in the air slowly react with the car paint to corrode the car paint, so that the paint surface is slowly dimmed, and after the coating, a coating layer is formed to restore the paint to the factory status.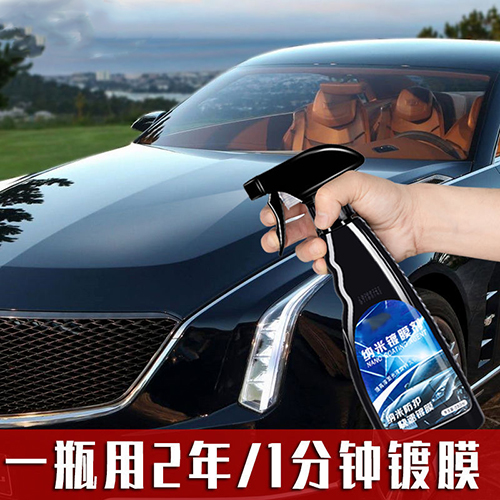 ---