Back Anti-kyphosis Correction Belt Child Adult
Product Description:
•Quick & Easy Support Back Brace Posture Corrector
•Stop slumping shoulders and curb back pain with the supportive and adjustable support back brace posture corrector.
•Fully adjustable straps, one size suitable to fits all body size
•This design is part back brace, part posture corrector and all about proper spine alignment.
•Combined with the adjustable straps, it's easy to find the right configuration that is both comfortable and beneficial for your posture.
•If you have back pain due to your occupation or posture habits, this posture corrector with back brace is a huge help.
•Breathable fabric material, stay cool and dry for all day use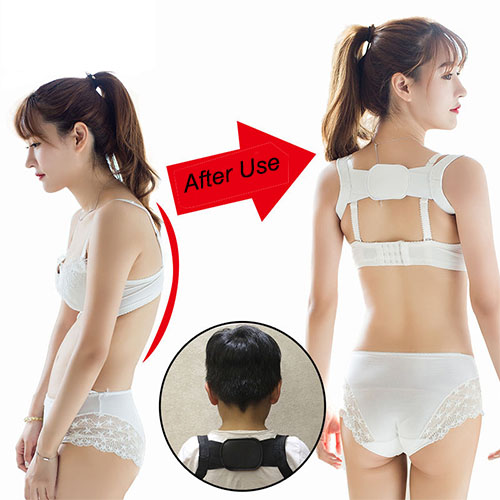 •Enables the wearer to use the support hidden under clothing.
•The brace offers soft protective padding for the clavicle to stabilize area.
•Easy to wear and gives no discomfort.
•Make you stand taller and straighter.
•Also fit for office workers, car drivers, manual workers and motorcycle workers.
•Health products for adult and child bodybuilding, you can wear it daily which invisible under clothing.
•Color: Black ,White
---