Bin 8 Multi Kitchen Tool - Juices, Strains, Grates
Brand new and high quality.
A brilliant gift item for favorite friends.
The Bin 8 Kitchen Tool Like Bottle is a 8-in-1 trendy bottle made up of eight colorful and indispensable kitchen tools.
The elegant vertical stacking feature designed specially for small spaces helps save space in your kitchen while
keeping all the necessary tools at hand!
The Bin 8 Kitchen Tool Like Bottle can be called a cooking champion's tool!
It comes with all the accessories that you need to help daily cooking become easy and time-saving.
The Bin 8 Bottle is easy on storage, as it is designed to fit nicely into any cupboard.
The accessories stack up vertically and this special feature allows you to save on storage place for your kitchen tools.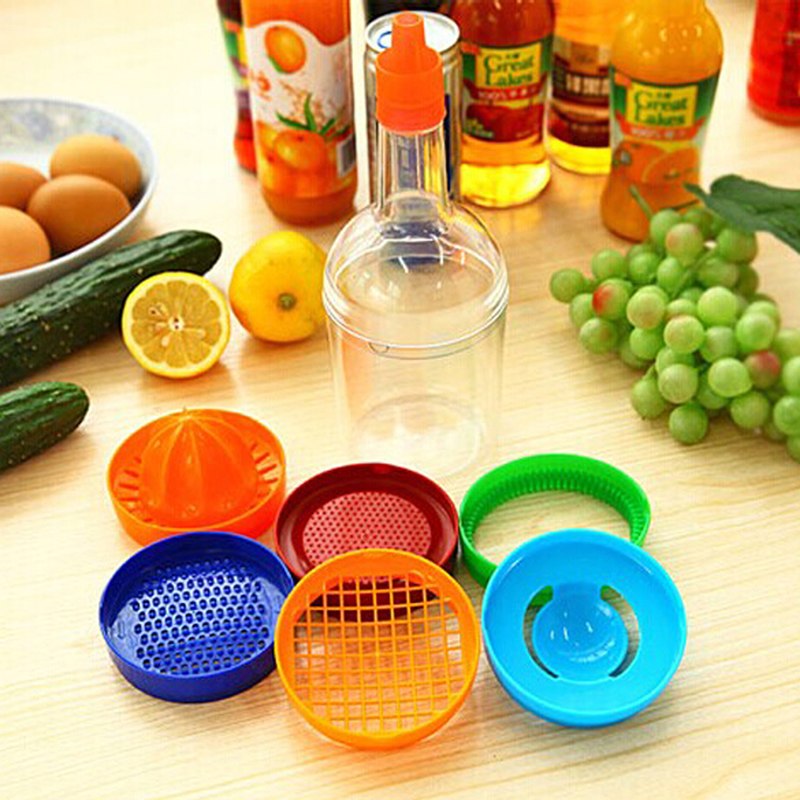 ---