Centennial Rose Titanium Knife 5pcs Set
Product Details:
Material: Titanium 400 series stainless steel
Approx Size:
Knife 1 (Slicing Knife) - Size: 28.5*6.3 CM, Weight: 200g, Thickness: 1.9 MM
Knife 2 (Serrated Knife) - Size: 30*4 CM, Weight: 140g, Thickness: 1.7 MM
Knife 3 (Fruit Knife) - Size: 23*2 CM, Weight: 42g, Thickness: 1.2 MM
Set of 5 pieces.
Suitable for Home and Market use.
Golden Sword under the heaven-Titanium knife
Durable and long lasting
The Professional Stainless Steel Knife Set prides itself on its durability, strength and unparallelled sharpness; a must-have in the kitchen! You can be rest assured that this set can stand the test of time and produce amazing results at the same time.
Product Descriptions:
Safe and healthy
Easy to wash and dry
Thicken material
High quality
Pattern Type: Flower
Tip angle: More than 60 °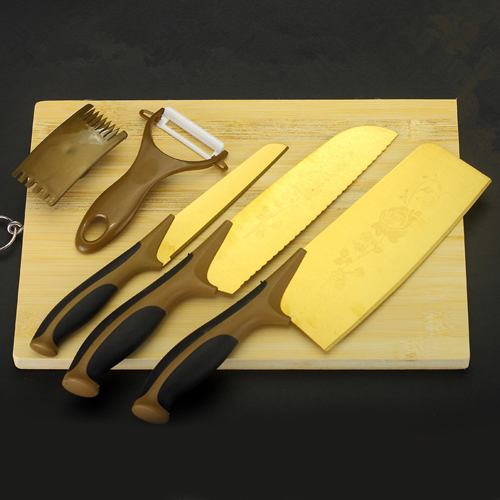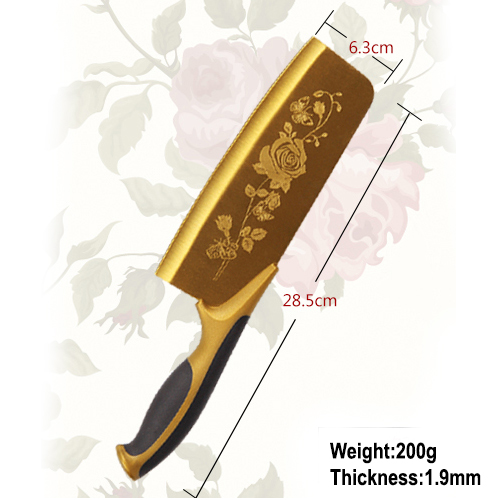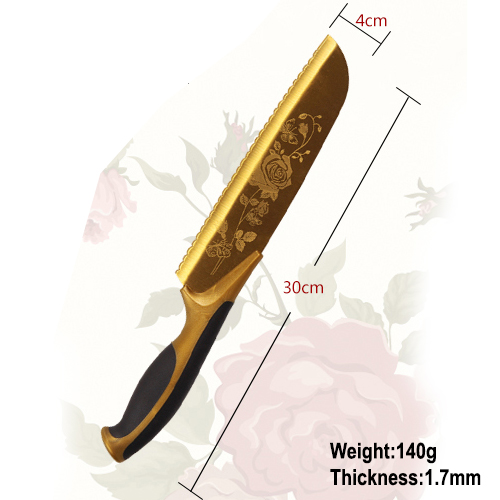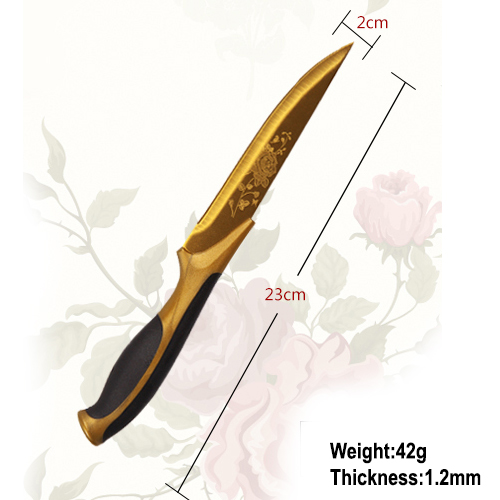 ---