Creative Colorful DIY Bracelet Beads for Girl
Product details
Bullet Points:
1、Nontoxic and Odorless: The beads kit features the eco-friendly materials, safe, which is non-toxic, odorless, no burrs, and it will not scratch your baby's delicate hands.
2、Practical in Use: The beads kit can help you create knotted, braided and beaded creations.
3、Perfect for Kids: The beads kit can create pieces that spread love, kindness with fun, which will help you DIY craft.
4、Excellent Gift: The beads kit is suitable for a birthday, the holidays, sleepover or a play date!
5、Educational Toy: The kit is suitable for puzzle enlightenment, hand-eye coordination, and children can exercise logical thinking ability, color recognition ability, etc.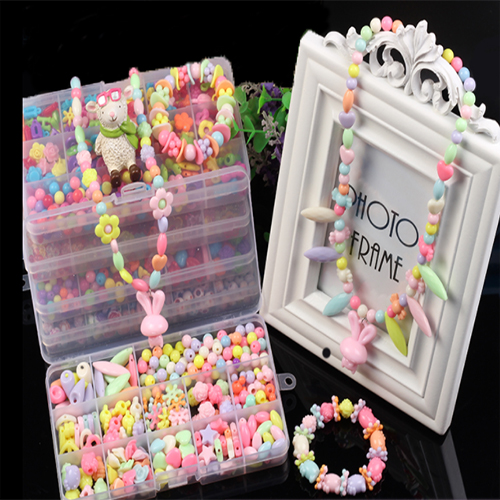 ---