Dog Self Cleaning Slicker Hair Brush
Product details
Material: stainless steel
Category: Comb Brushes
Color: blue, pink
The brush to easily remove all hair from the brush.
Suitable for many pets: This all-in-one self-cleaning brush is suitable for many pets such as dogs, cat, rabbits, orangutans, etc. with long, short, thick, strong, or curly hair
Safety: It will not cause skin allergies. Stainless steel bristles with rounded tips help prevent damage or scratching your pet's skin and prevent hair pulling. They can be used for a long time.
Comfortable handle: The ergonomic handle has a non-slip grooves to prevent fatigue and discomfort when combing.
Professional care: Regular combing can remove deep knots, dead hair and dirt, keeping pets clean and healthy.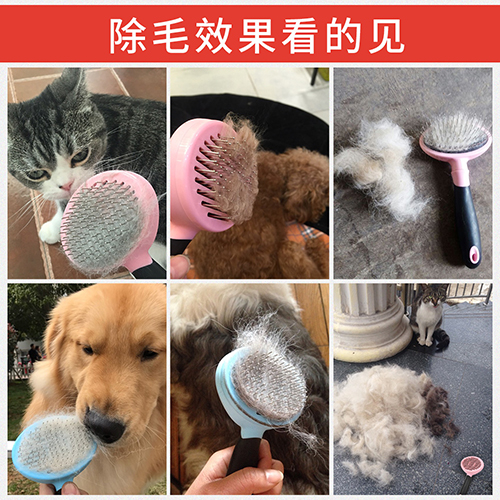 ---