GM320 Non-Contact High-Precision Infrared Industrial Electronic Thermometer/Oil Thermometer Temperature Gun
Specifications:
It is safe and easy to use. Just point to an object and measure its temperature.
This infrared thermometer is composed of optical components, temperature sensors, signal amplifiers, processing circuits and a liquid crystal display.
Celsius and Fahrenheit are easy to switch.
The pyrometer can be used for hot water pipes, heat engine parts, electrical connections, lamp ballasts, motors, bearings, wine coolers, hot asphalt, swimming pools, fish tanks, hot and cold food, heating and air conditioning, etc..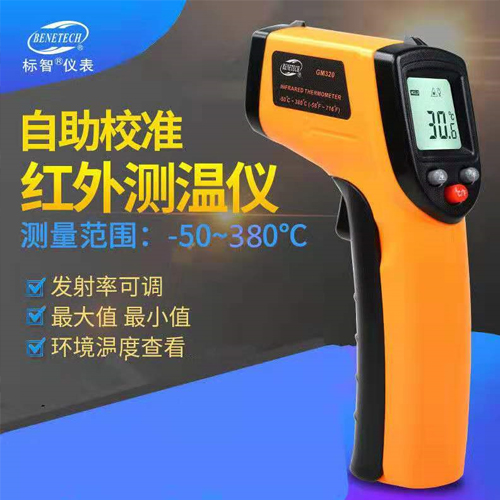 ---