Handy Stitch Sewing Machine
The Handy Stitch is compact, convenient, and fits in the palm of your hand. With this handheld sewing machine, you can mend curtains that are on the rod, stitch up a torn pocket without having to remove the pants, and hem-up a skirt while you are wearing it.

This mechanical sewing machine comes with four steel bobbins, three sewing needles, a needle-threader, and an extra spool pin, making it more than adequate for any quick stitching job. Sized at 9 X 6.75 X 2 inches, this handheld sewing machine is small enough to be stowed away in any drawer, but can out-perform any conventional desktop sewing machine.

Even beginners can stitch like experts with this easy-to-use mechanical sewing machine. The Handy Stitch will keep you prepared for any mending job at anytime.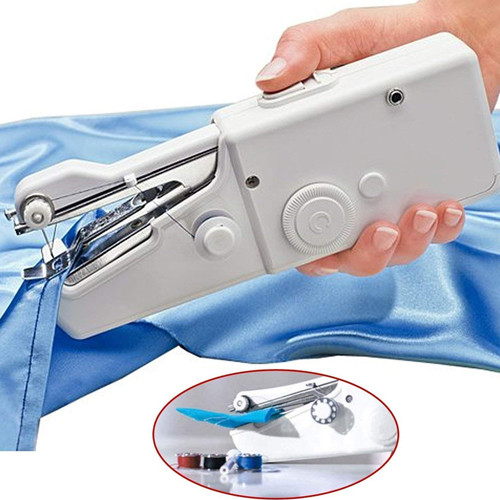 ---