Headlight Renovation
Improve the visibility
Restore headlight clarity
Refine scratches
Environment friendly
Enhance headlight luster
Protect from wear and tear
Item Volume: 200ml
Special Features:
1.Huality
2.Quickly and easily restore the clarity of the oxidized and yellowed headlights.
3.Improve the visibility and safety of night driving.
4.Immediately restore the headlight lens,you can perfectly renovate the lights of your car.
Instructions for use:
1. Apply tape around the light.
2. Grinding and polishing lamps with 2 pieces of 800# sandpaper
3. Clean and dry the lamp.
4. Evenly replacing the bulb means the bulb is waiting to be dry.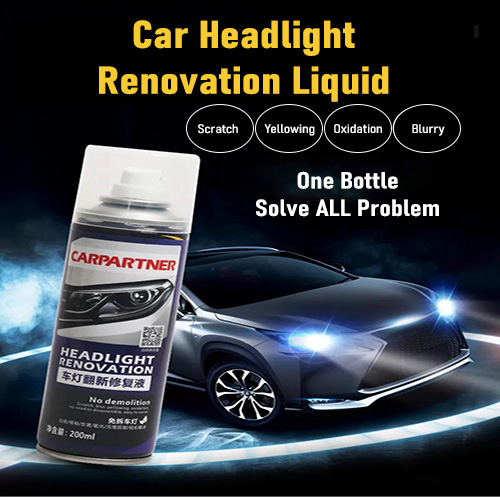 ---