Instrument Beauty Eye Pen
Product details
Material: ABS, Silicon , PC
Color: White
Reduces dark circles and puffiness. Revitalizes delicate skin under the eyes. Soothes and refreshes skin.
can eliminate wrinkle and restore skin elasticity.
Opens pores for better cream absorption. Increases blood circulation to relax muscles.
Leading out cleaning function and leading in nourishing function. Can suck the residue, dirt and grease out, keep skin clean and fresh. It can also lead in nutrition in your skin care product, nourish and moisturize skin.
Slanted metal probe design adapt to eye contour and face contour.
Can be used to nose, cheek, lip, neck, etc.
Fits easily in a purse or cosmetics bag.
Note:
1.Please stop using if you feel any irritation.
2.Do not use this device on the eyeball.
3..Keep the device away from water or moisture place.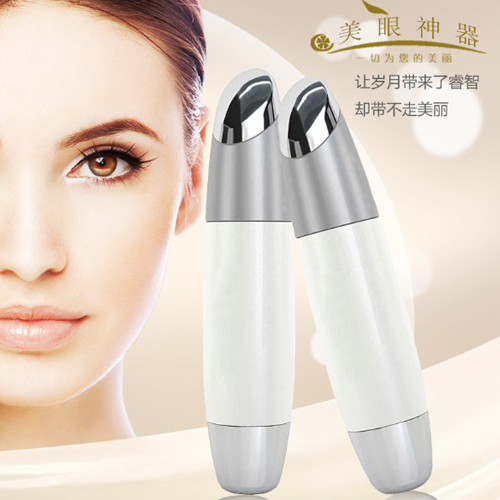 ---