Kawaii Chair Cushions
Multifunctional Cartoon Cushion
Material : Soft fabric, PP cotton
Size : 36 cm x 42 cm x 10 cm


The fabric is a plush fabric, fine craftsmanship, feel comfortable, soft texture, exquisite mechanical embroidery, strong and tight, strong anti-static ability.
Filled with PP is completely clean three-dimensional hollow cotton, bulky strong
Good elasticity, delicate fiber, easy to clean, no odor, harmless to human body.
Can be more soft and comfortable, no lint does not fade.
This multifunctional seat can be folded for use as a pillow, suitable for office chairs, school chairs, there is a rope can be fixed on the chair can not slip, this baby button can also pick up the hand, machine washable hand wash.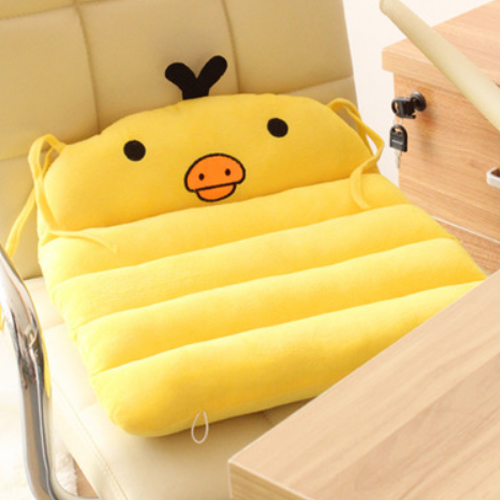 ---