Mini Automatic Egg Roll Breakfast Machine
Description:
Color:beige,green
Material: 304 Stainless Steel (Inner container) + ABS (Exterior)
Product Size: 90*75*210mm
Voltage: 220V / 50HZ
Capacity: Two Eggs
Rated power: 90 W
Product Features: Omelette, egg roll, sausage, heating food.
Note:
Please allow 1-3mm differs due to manual measurement.
Due to the different display and different light, the picture may not reflect the actual color of the item. Thank.
Let the egg roll machine electrified, warm-up 1-2 minutes;
Pour a little cooking oil into the grilled pipe, and use the oil rod to move back and forth, up and down, so that the oil evenly distributed throughout the grilled pipe;
Pour the whole egg or egg liquid into the grilled pipe, insert the bamboo stick;
About 9-12 minutes later, the egg cooked will be sticky from the bottom of the automatic slowly rising, rising about one-third, use a bamboo stick slowly pull out or clip out with chopsticks;
Cut the egg roll into the shape you want, coupled with the ingredients you want, and made into delicious food, waiting for food!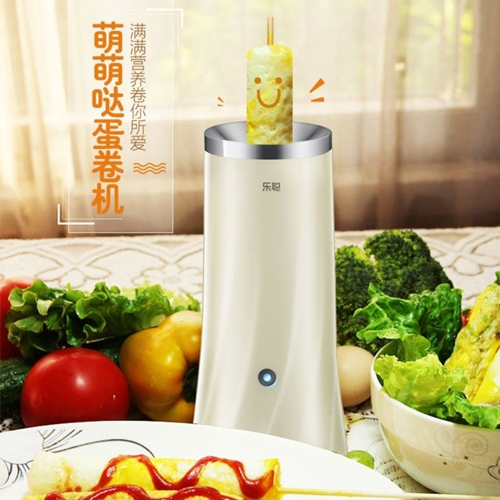 ---