Mini Electric Fruit Peeling Machine
Feature:

1. Quick and effective for you to peel a variety of fruits and vegetables, such as potatoes, pears and whatever you want.
2. The replaceable stainless steel blade will balance automatically during the peeling, avoiding the uneven surface caused by manual operation.
3. Just peel the skin, without wasting any of the nutrition of the fruit or vegetable.
4. It is made from high quality ABS plastic material, which is not only durable but also environmentally friendly, and it can service a long life for you.
5. The bottom holder can fix vegetable and fruit in its rotation process. No need to hold the vegetable during peeling, safe to hands.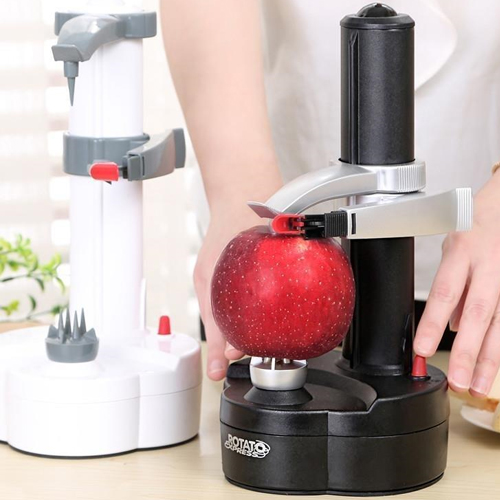 ---