Mini Fingerprint Lock For Travel Suitcase And Backpack
Product details
USB charging
The padlock body is made of aluminum alloy, and the lock beam is made of stainless steel, metal paint, dust-proof, anti-corrosive and wear-resistant. .
Fingerprint lock operation is very simple, your fingerprint is your key. .
Red light is displayed during charging, and the light is off when fully charged..
Suitable for indoor and outdoor use..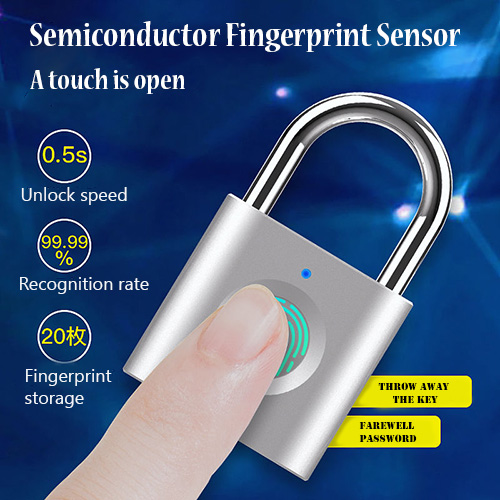 ---