Multifunction Spring Chest Pull Expander Arm Muscle Equipment
Material: Plastic handles and spring steel wire.
Ideal for use with Strand pulling Exercises.
Durable and lightweight.
Great for chest pulls and lateral raises.
Portable for training anywhere.
The five long springs can be assembled and disassembled according to personal favor.
Multi-function with different ways to exercise with.
Multi-function handles also work as hand gripper.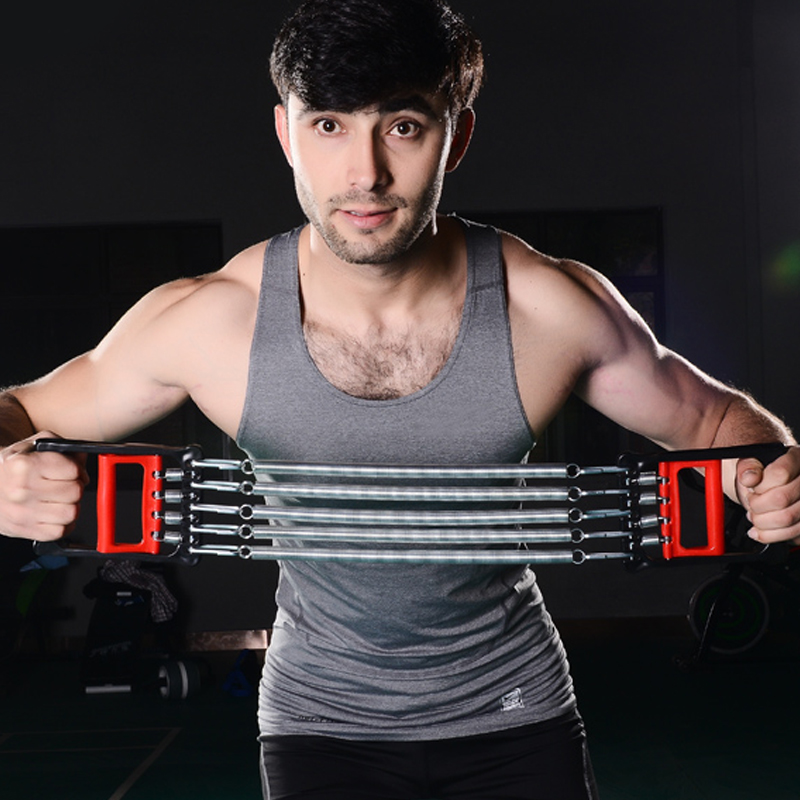 ---