Neti Pot Kit Sinus/ Allergies Relief Nose Cleaner Nasal Salt Rinse (300ml)
Streamlined bottle body and the patented button allow a perfect water flow, transparent bottle design, so it is easy to see the water level, easy for both adults and children to use
Ergonomics 60 degree angle design, easy to use, comfortable for nose washing
Dual nozzle design, according to the different needs of adults and children, the single head water flow is faster for adults, the three hole head flow is fine and suitable for children
Gently removes dirt, pollen, mold, dust, mucus and other pollutants. etc. ideal for individual daily nasal care
Note: Kids should use it under adult's supervision.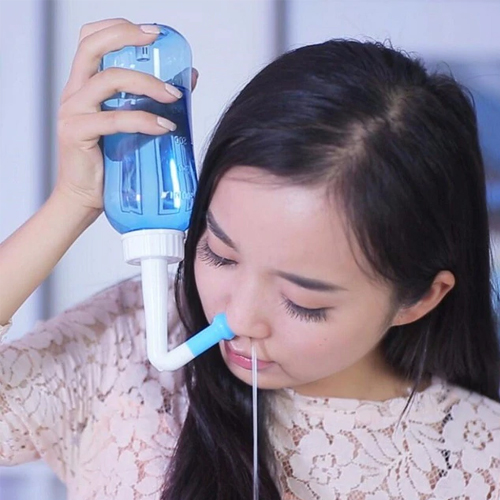 ---