Small Mini Electric Sewing Machine
Description:
Mini sewing machine offers double threads and perfect stitch control.
Better sight and more convenient in thread cutting.
Mini size, lightweight and with an exquisite workmanship .
This sewing machine is a basic sewing machine, with its easy-to-use feature, suitable for all sewing machine users.
Equipped with lighting lamp and thread cutter, easy to cut off threads.
Large spool can be used with rewinding device for easy replacement of bottom bobbin
Features:
Can easily sew without oil and trousers
The double thread design has a bottom thread, the sewing effect is firmer, and the transparent bottom film can be seen to see that the bottom thread clearing gear has high strength, low noise, and is not easy to slip.
a Lightweight and easy to store.
The level is equipped with a foot control switch that can let go of your arm.
The grade is equipped with a winding device to easily take up the lower thread.
Accessories and large sewing machines are universal.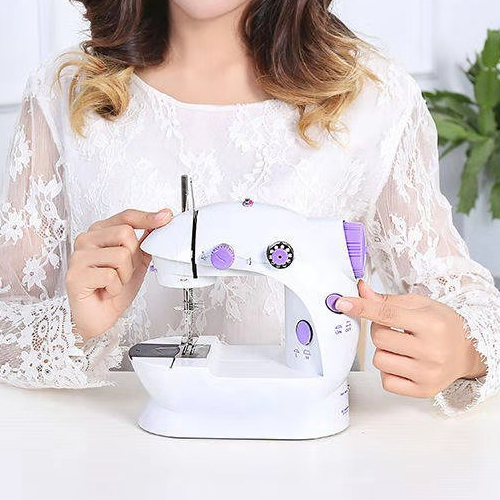 ---