Smart Fitness Beauty Body Six Pack
The Abs Fit Six-pack EMS Muscle Trainer is a revolutionary product proven to tone your stomach muscles without having to engage in physical exercise.
Wear it while you carry on with your daily tasks, or simply while you sit back and relax.
The Abs Fit tones your stomach muscles using advanced EMS technology. EMS, Electrical Muscle Stimulation, is a clinically proven effective method for training body muscles through the targeted directing of electronic pulses.
Feature:
100% Brand New and High Quality.
Muscle Training Body Shape Fit Set Six Pad Fitness Massage Trainer
Helps relieve symptom for tighten shoulder, waist and back
Massage effect, muscle stimulation and fat burning
Suitable for arm, waist, and leg muscles training
Betterment of muscular paralysis
Exercise muscular by impetus for relieving fatigue and stress dissolution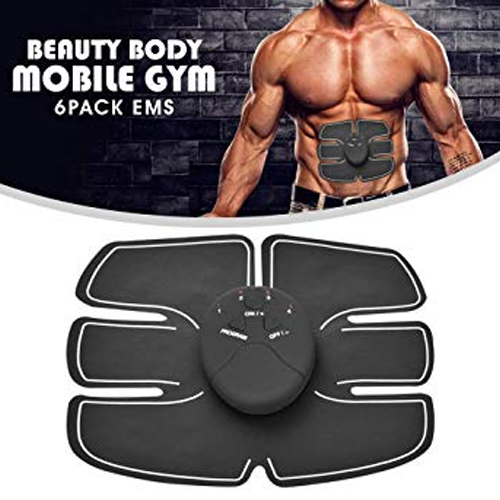 ---