Spray Type Brush and Glass Wiper Glass Cleaning Tool
Product detail
3 in1 function : Spray, dry, scraper.
Large capacity water bottle : Can add detergent, warm water.
Clean the scraper : Silicone scraper to remove stains.
Ultrafine fiber cleaning cloth : Super fiber material, clean glass cleaner.
Atomizing nozzle : Instantaneous atomization, cleaning more convenient.
Cleaning steps :
1.Spray on the glass
2.Use a microfiber cloth to wipe
3.Use a silicone scraper to remove water stains.
Item type:Cleaning Tool
Material : Plastic
Length: 25cm/9.84inch
Window scraper size:(L*W) about 26.5*8.5cm/10.43*3.35inch
Weight : about 175g
Color: Gray.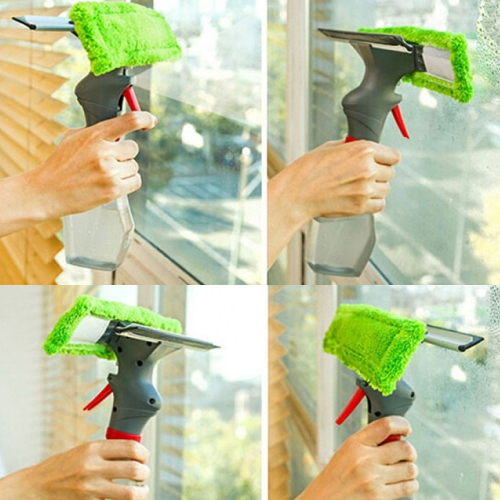 ---