Stainless Steel Household Meat Cleaver
Product details
Material:Stainless Steel
Measurement :29.2 x 8 cm
Strong hardness & toughness, persistent sharp, rust-proof and durable
Weight:0.7 KG
Caution:
1. For better performance of the product, it is recommended to wash and dry it very carefully before storing.
2. To increase the life span of the knife, do not use it on glass or ceramic worktop.
3. For safety, do not take it by hand when knife drop down.
4. Do not test the sharpness by finger.
5. Keep out of reach of children.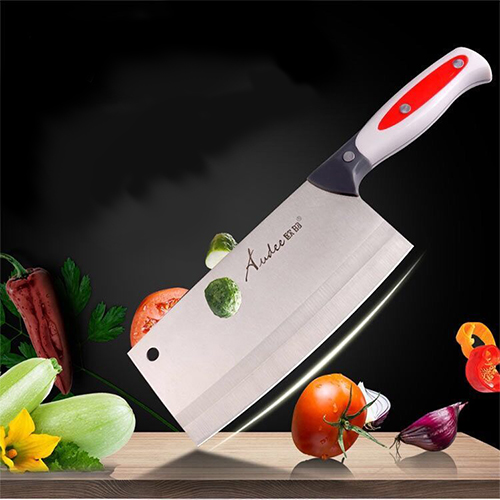 ---