Swifty Sharp Knife Sharpener
Product Details:
Color: GREEN
Size: 36*10*6 CM
Weight: 300g
Features:
Save your favourite knife! Get a second life out of your knives, scissors and other household products.
Cordless multipurpose blade sharpener that restores the sharpness on any blade in just seconds, from knives to scissors to small hand tools.
Works on ALL knife - chef knives, carving knives, bread knives, steak knives, paring knives, filet knives, cheese knives, serrated knives, choppers, cleavers, scissors, precision tools and more!
Safe & easy to use. Makes your sharpening SUPER convenient. The built-in guide holds the blades at the perfect angle, for precision power sharpening. A catch tray underneath collects all the metal shavings.
Battery operated. Runs on 4 AA batteries.
Compact design for easy storage.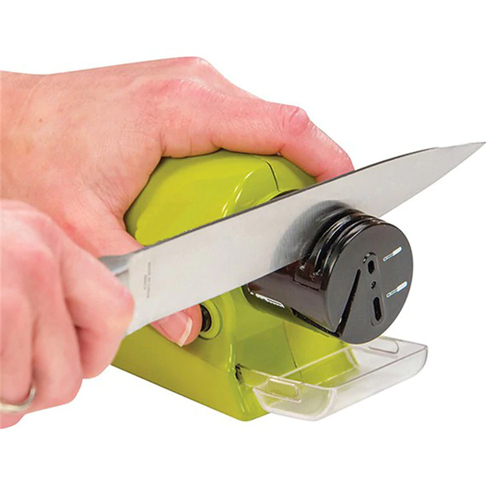 ---