Tempo Drop Mini Stylish Weather Forecast Storm Glass
Fine Craft: The storm glass is an instrument used to predict weather. It features a variety of physical states can be transformed into a variety of weather patterns based on your daily life: clear, cloudy, small dots, small stars, snow crystals, thin lines.
Excellent Appearance: The unique teardrop shape and wooden base of the storm glass make it an important decoration for any living room, bedroom, study, kitchen, office, bar, restaurant or hotel room! With its minimalist design, you will be the focus of the topic whenever you have a guest!
Perfect Gift: The storm glass features the wooden base, engraving your name on your name, design or best wishes! This unique and distinctive craftsmanship makes it a tempting gift for Valentine's Day, Birthday, Christmas, New Year or anything else you want to impress with its beautiful gift box packaging!
Practical Design: The storm glass features the practical design, which is suitable for the daily application of our life, thus meeting your needs.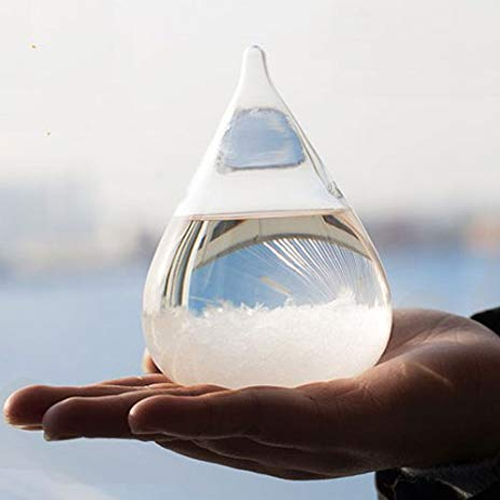 ---