Wipeable Hand Apron Female Fashion Cute Waterproof Work Clothes Around Waist
Simple design and careful protection. The details determine the quality and give the entire set of clothing protection.
Shoulder strap design. Adjustable buckle, stylish and beautiful, to meet different people.
Waterproof fabric. Oxford cloth + waterproof PVC plus velvet. Sturdy and durable, good absorption of coral fleece. The surface layer of the fabric has a waterproof coating, which accelerates the water droplets to effectively prevent oil stains from splashing.
Wipe the towel sideways. Coral velvet towels on both sides save paper, wipe your hands clean, and leave no water stains, making it easy to answer the phone.
Convenient big pocket. The pockets are widened and enlarged, which can hold mobile phones, small items, etc. to improve the efficiency of cooking.
Widely applicable. From home life to all walks of life and even leisure activities, you can use practical boutique apron.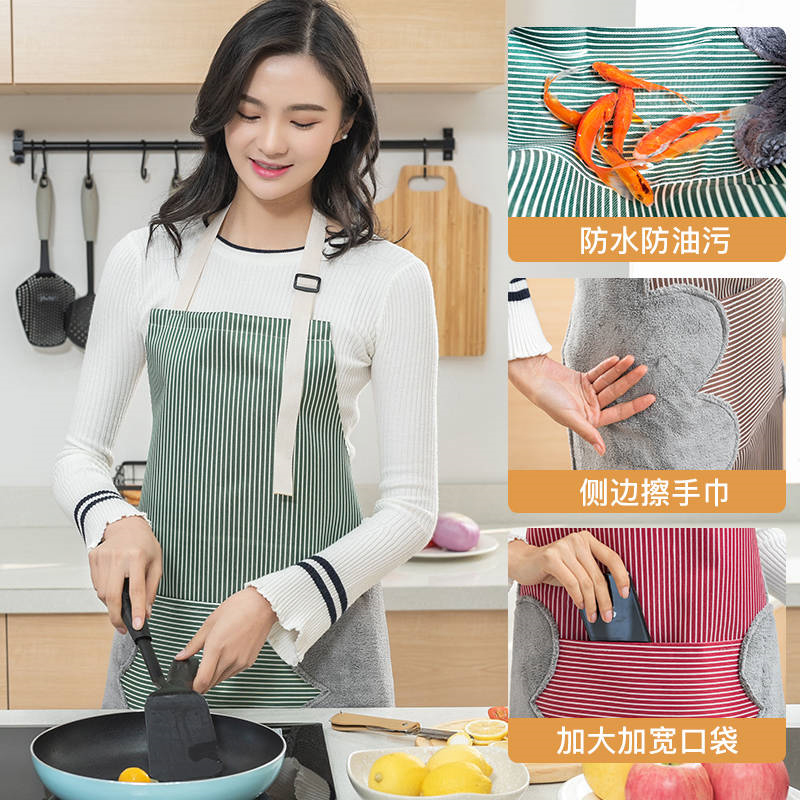 ---